2016 was a year filled with its set of challenges, victories, happy and testing Moments!!!
In retrospect when I look back, tempted to think I could have done/dealt somethings differently than I had,
but overall it was a great learning experience and grateful for a lot of things.
Somethings that I set out in the beginning of 2016 that came to fruition…
Thanks and Grateful to a lot of People – Friends, Family and Several Mentors along the way.
1. Run a Marathon
Was not a big Runner, started my Taekwondo training in December 2015, through my amazing Master's advice
at TAEMA decided to run to build endurance, and gradually built up the distance and thanks to Marathon Training Academy.
Started with 10Ks, 2 Half marathons and finished the year with 2 Marathons in 2016
Modesto Marathon
Pony Express Marathon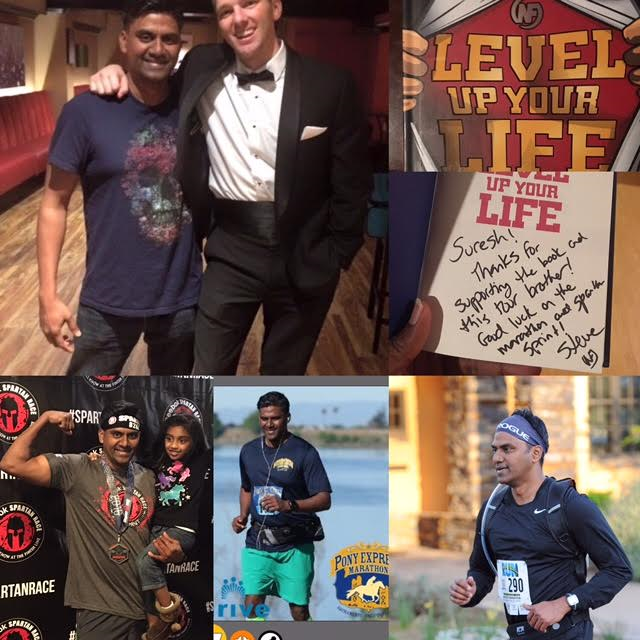 2. Get my Spartan Tri-Fecta(Sprint, Super and Beast) in 2016
Sprint(AT&T Stadium)
Super( Diablo Grande Mountain – Patterson, San Francisco)
Beast(Spartan Championships, Lake Tahoe)
3. Continue my Taekwondo Goals
Continued my Taekwondo practice from (TAEMA)San Jose, to similar school in Sacramento with Master Yi,Hi5Taekwondo
Got my Senior Green Belt.
4. Met my Longtime Idol Wim Hof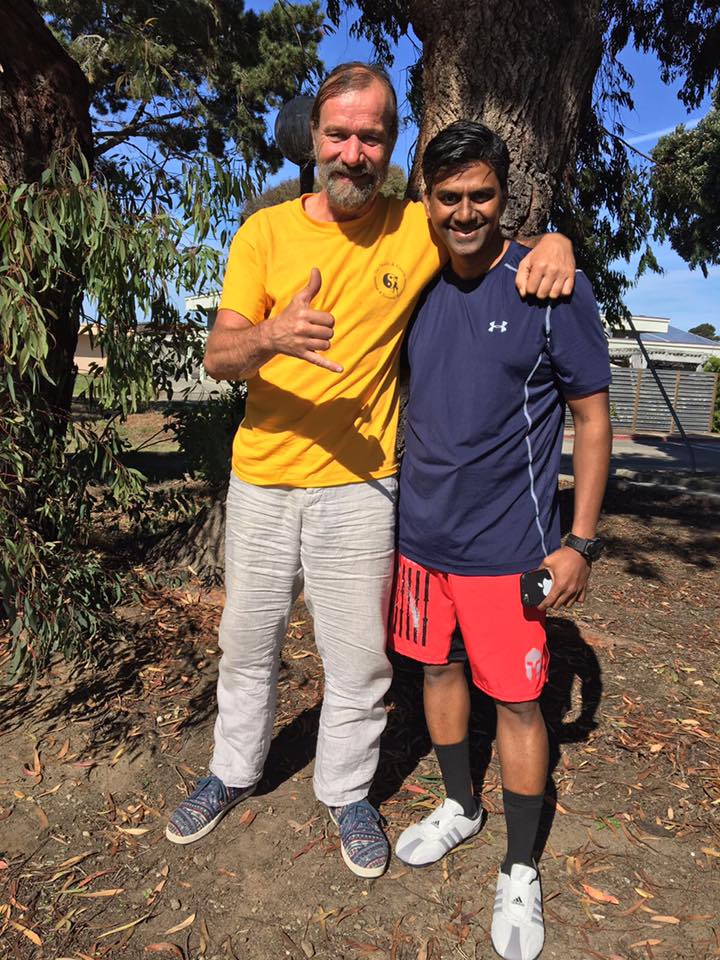 Now Thinking of Newer Goals for 2017, looking at the things that worked for me, and talking to friends and
learning from Mentors. Competition is a good Motivator and Money on the line helps a good bit as well,
especially the fear of loosing, according to Dean Karlan, Yale Professor's research proves it, https://www.stickk.com/
So as a Selfish Idea Created a challenge, so I can stick to this plan, also want to do it with Friends, Send me a PM if you want to do this and I will add you to the Facebook Private Group, so here is what I came up with
based on popular sites and research to give our fitness Goal the most probability for success.,
Join our Lean Machine Challenge and "Loose to Win". Let's make 2017 the best year ever—together!
Rules of the Game
1. This is a 4 Week Challenge.
2. Everyone contributes $40 for the Pot. If you Loose 4% of your Initial Weight, you Win!!!
the Pot will be shared with all the Winners. Everyone who looses 4% WINS!!!
2. The Bet will Start on Jan 8th 12AM PST and end on Feb 5th 12.00AM PST.
3. Take a photo of the Initial Weigh in an Airport security attire(without belts, shoes etc), preferably in a digital scale
with the unique word provided for the challenge on the scale, the Organizer along with the referee can decide to ask for a
video proof of the weigh ins if needed.
4.  5% of the Total Pot will be used for the Paypal/Fees
5. We will have a private Facebook group to track progress, photos, Motivation, Diet Tips etc.
Let this be the Best Year Ever!!!!